05/04/2017
Play explores life's complex encounters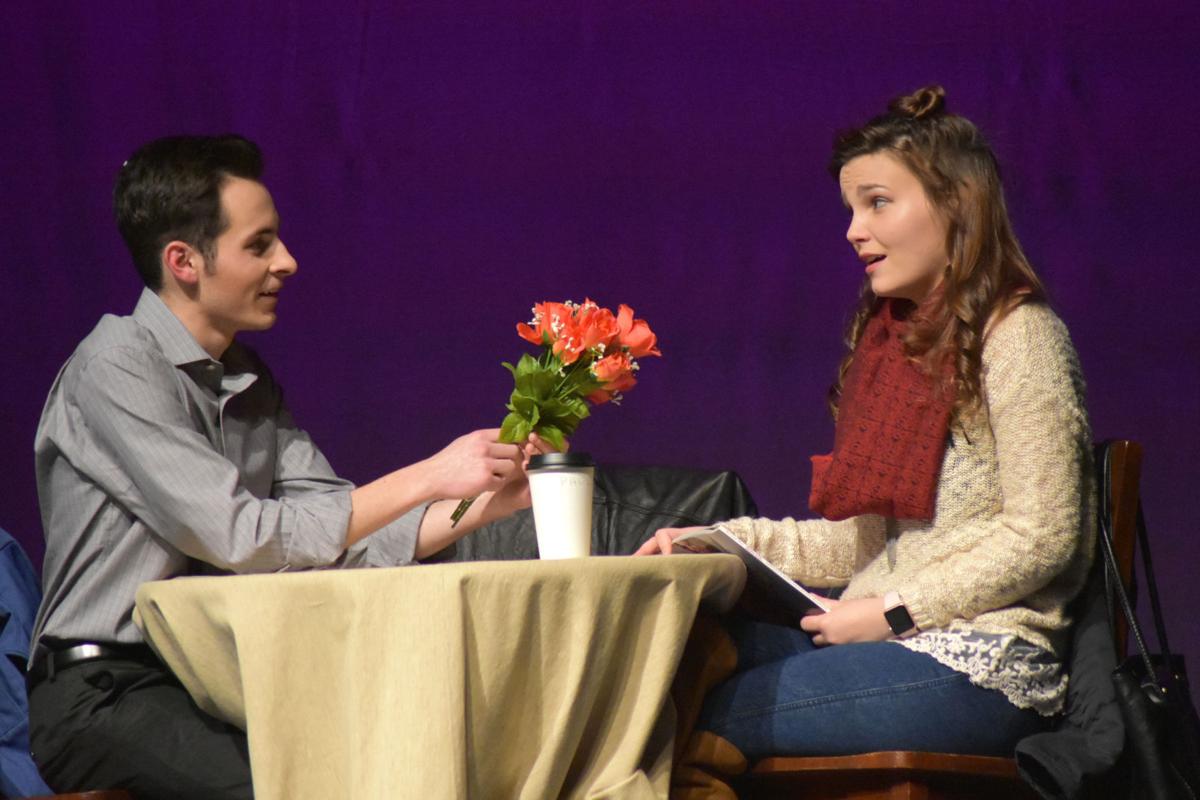 (Photo:cocktail dresses)
Sometimes it's the tension of lives teetering between happiness and heartbreak that makes for profound drama.
Perhaps it's the jilted single woman and the betrayed husband who comfort each other at a New Year's Eve party or a bride's wedding-day meltdown or the unexpected death that unites an unlikely pair that gives us a glimpse of our own bared soul.
"It's all about a variety of relationships and how we talk to one another," said playwright and filmmaker Craig Pospisil, who explores the depths, the unspoken and always the humor of life's intertwining relationships in his play, "Months on End."
This week, 10 SUNY Adirondack theatre students bring Pospisil's award-winning play to life in the university's Queensbury theatre, starting Thursday at 7:30 p.m.
"I just love the sincerity of these characters," said Director Johnna Maiorella, who teaches in the theatre and humanities departments at the university. "They face life struggles in a humorous way. They go through life and find the comedy in it."
According to Pospisil, the play has been performed around the world, including in Australia and China. But it began as one story based on Santa Claus and his grandparents.
" 'Months' came around kind of by accident. I wrote a piece, kind of a comedy based on my grandparents," he said in an interview on Tuesday. "I started thinking, what if Santa was not a jolly old elf. What if Santa was like my Grandpa ... I thought, I'll call it 'December.' "
But Pospisil realized there would have to be 11 other months, and as the play evolved, the grandparent and Santa scene got pulled, ending up in another play, "Life is Short."
"Over time, it became clearer and clearer when exploring the relationships with these people that the elderly couple had to go," he said. "The play was taking on a much more realistic tone."
As part of a theatre class that began in January, the students have been rehearsing the play for the past six to eight weeks during their three-hour class time.
"Toward the end, we added more hours and weekends," Maiorella said. "The issues are very timely and the students have a passion about it … They've enjoyed it very much."
Because "Months on End" is a character study that moves through 12 months of the year from one scene to another, the set is spare, Pospisil said. Although, when it was recently performed in southern China, the designers did incredible things with the set: "They devised something wonderful that rolled and broke apart."
PauseCurrent Time0:00/Duration Time0:00Loaded: 0%Progress: 0%0:00Fullscreen00:00Mute
Maiorella said the SUNY Adirondack performance uses few props and a minimalist set.
"It's not about the set … the actors create the environment," she said, pointing to their use of simple blocks for the set that remind her of the Broadway play, "The Curious Incident of the Dog in the Night-time."
"Again, it goes back to the characters, they are so sincere," she said. "It has an episodic feel. It is a character study that delves into the characters."
A collaboration with the music department led to two of the actors playing acoustic guitars and singing songs from the Beatles, like "I Wanna Hold Your Hand" and "Here Comes the Sun," during scene transitions.
In 2015, Pospisil turned the first scene of "Months on End" into a short film, "January," which was screened last October at the Adirondack Film Festival in Glens Falls. Pospisil was in town for the screening.
"I've always wanted to adapt 'Months' for the screen, and 'January' is the perfect scene to start with," he said. "Not only is it the beginning of the play, but it's a self-contained story that stands well on its own and creates the world of the play in miniature."
"Months on End" premiered in 2002 at Jeff Daniels' Purple Rose Theatre Company in Chelsea, Michigan, and has since enjoyed a long run in dozens of theaters.
Following a circle of family and friends in different combinations and situations over the course of year, the play opens at a New Year's Eve party with strangers Elaine and Walter drinking champagne while Elaine details the dismal year she had, including her dog's death from kidney failure.
There are Phoebe and Ben, who have lingering doubts about their upcoming wedding. There is Elaine, who is jealous of Phoebe and Ben's relationship, since she has a pattern of getting dumped after no more than five dates. There's Walter's brother, Nick, who proposes to Paige on a beach in Mexico, who screams and drops the ring. Or what about Heidi, Phoebe's sister, who delivers a commencement address that starts as a tribute to the graduates' parents, but degenerates into a hysterical tirade against them.
As students ready for Thursday's performance, they undertook a final rehearsal on Tuesday at the university theatre.
"I wish a 'break a leg' to the school in its performance," Pospisil said.Read more at:prom dresses 2017